Results of the 2021 Senior Championship
After a successful Members' meeting the previous day at Filey GC, the East Riding Union of Golf Clubs held its Seniors Championship at the Kilnwick Percy Golf Club (KP). For the second day running the weatherman excelled himself, unfortunately the sun of Filey was replaced by an overcast, occasionally rainy but warm morning. Starter Andy Pittaway got the first group of Mark Calvert (Hornsea GC) and Kevin Moor (Brough GC) underway just before 10am. They were followed by 57 other entrants onto a well presented, tough but fair course.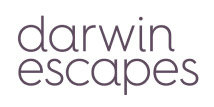 The Union would like to acknowledge the generosity of KP owners Darwin Escapes for their sponsorship, the hospitality of Ashley Pheasant and his team and the obvious hard work of the KP green staff. It is a long time since I have seen penalty areas as well marked as they were at KP. Well done and thanks. It is clear that a substantial investment has been made in the course ~ we will be back.
After cancellation in 2020 due to Covid, returning 2019 Champion, Andy Woodhead (Hessle GC) looked the man to beat although playing partners Mark Lamb (Ganstead Park) and Steve Raybould (Scarborough NC) were clearly contenders. It was also great to see Union Team Manager Andy Lockwood back playing competitive golf after injury alongside the ever talkative Phil Scott (both Hessle GC). They were robbed of playing partner and 2018 Champion Jon Coggin due to a recurring back spasm. Get well soon Jon!
The reality was that Woodhead was always the man to beat. Cruising to the turn in 1 under par 34, with 2 birdies and a bogey he was home in 1 over par 36, with 1 birdie and 2 bogeys for a level par 70.
He finished 3 clear of a delighted Matty Whitehead (Bridlington Links GC) and Sunil Mukerjea (Hull GC) on 73 with Matty edging Sunil on countback. David Robinson (Beverley & ER) and Lamb both on 75 completed the top 5.
In the categories for ages 50 – 59, 60 – 69 and 70+ for best gross, Mukerjea, Chris Stanley (Scarborough NC) 79 and John Riley (Hull GC) 82 took the honours. The best net prizes went to Jonathan Burns (Cave Castle) 88 – 15 = 72, Neil Moor (Brough GC) 88 – 17 = 71 and Ian Scott (Brough GC) 85 – 10 = 75 in each age category respectively.
Next year's event will be a week later on 20 th May 2022 at Cave Castle.
My thanks go to the people who commit much time in organising these events. For the set-up of the event, Union Competition Secretary, Dave Greenwood did much of the preparation supported by Alan Key, our man at Burstwick.
On the competition desk for the day was Union President Elect Peter Robertson supported by Past Union President Stephen Thornton. Steve had spent the whole of the previous day running the Union event at Filey, a 12 hour shift.
The next Union event is our Members' meeting at Hornsea GC which is an AmAm. Details of these popular events can be found here.
The Millennium Trophy final is now being held at Burstwick Country Golf on 29th May. Would all clubs get your entrant's details in to Dave Greenwood as soon as possible please.
Our premier event of the year is The Amateur Championship for the H.W. Collins Trophy and is being held at Scarborough North Cliff on Sunday 20 th June. Entries can be made below.
John Illingworth
Secretary
East Riding Union of Golf Clubs