Results of the 2021 Open Championship
East Riding Open Sunday 25th July Hull Golf Club
A strong, although depleted, field due to fixture clashes and 'ping' victims, gathered on a beautiful day at Hull Golf Club.
The course was in splendid condition and once again a tough but fair test for all players.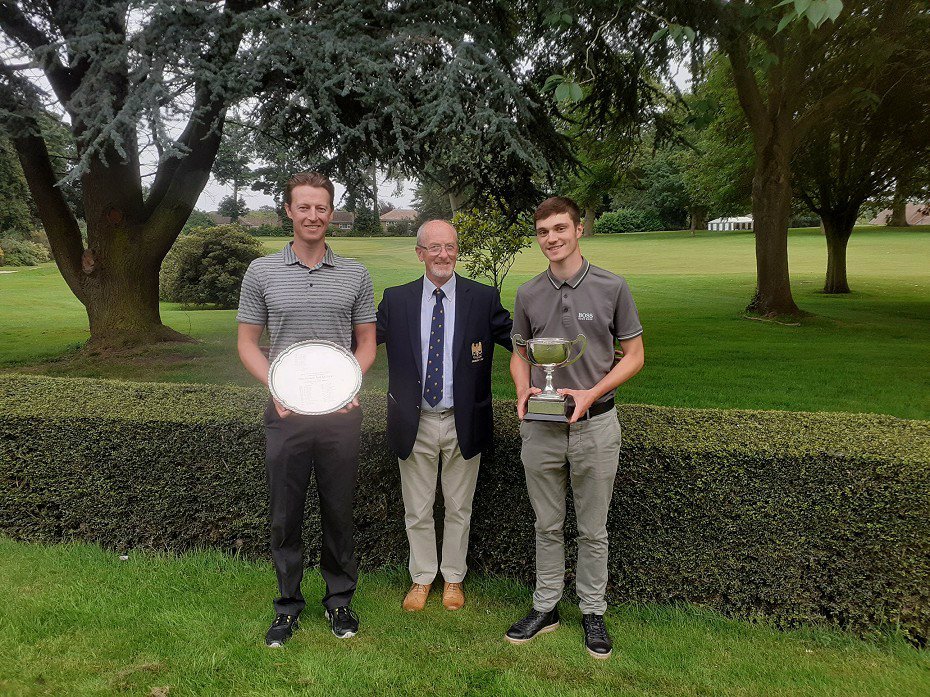 Leading after the first round was Oliver Adamson from Ganton with a 3 under 67 . The round was built with 4 birdies in a row from the 2nd. 69's from Hull's Ben Rozenbroek and Steve Robins were the only other morning rounds under par but 10 players were within 4 shots
The early second rounds saw Steve Uzzell of Hornsea shoot 67 and Steve Robins post a 68 for a 2 round total of 3 under. Aaron Brettell (Hessle) had a 68 and Thomas Benson (Scarborough NC) 69.
There then followed a long wait until almost 7pm when Oliver Adamson playing in the last group of the day held on to win by one from Steve Robins with a 69. He was 3 under for his second round after 15 holes but dropped two late shots after overhearing spectators saying he had a 3 shot lead.
Congratulations Olly!
All other results are on the East Riding Howdidido page.
Thank you for Hull for hosting and for all the help on the day from the starter to the score desk.