Results of the 2021 Junior Championship
The last Championship of the East Riding Union of Golf Clubs season took place on Thursday the 5th of August at Boothferry Golf Club.
A quality field took part despite the current backlog of fixtures and the demands of junior competitions and matches for those who represent the East Riding and Yorkshire.
Leading the way after the morning round was Tommy Risker with a 1 under 72. Followed by Luke Thornton with a 74 and Harry Anderson with a 77. A cluster of players a few shots further back. The best net was Harry Mukerjea with a nett 68.
Tommy and Harry will go forward to play in the next round of the Daily Telegraph Trophy.
With the breeze strengthening no one was able to catch Tommy in the afternoon despite a 75 from Jack Northgraves , 76 from George Clark and 77 's from Harry Anderson and Luke Thornton. Tommy shot a 2nd round of 75 despite dropping 2 shots at the last hole. A winner by 4 shots.
Harry Muckerjea shot a nett 70 in the afternoon to win the Net trophy.
Well played all.
You can find the results for the competition below.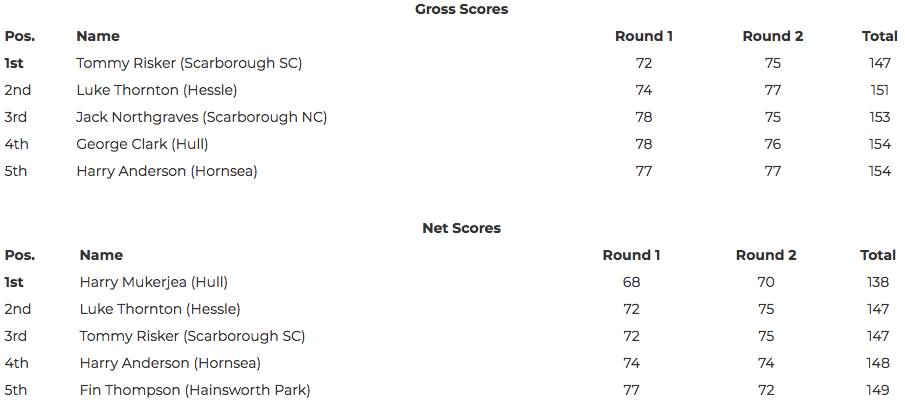 Thank you again - Boothferry Golf Club for hosting, Edward & Eileen Clark at the score desk, Andy Pittaway our starter, President John Chambers and all other supporters, officials and parents who turned up throughout the day to encourage the players.