Results of the 2019 Amateur Championship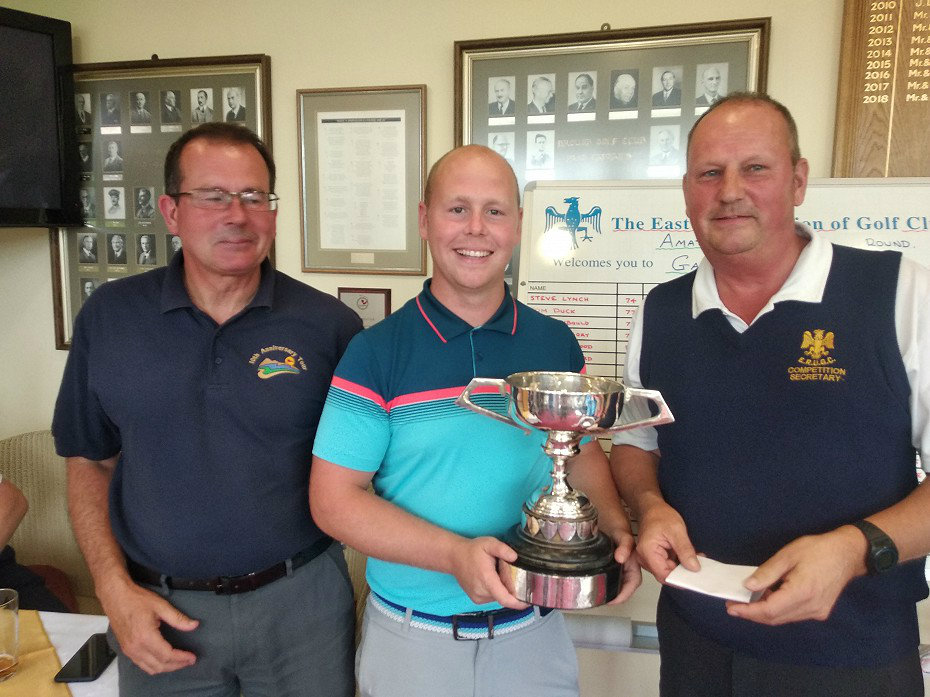 The 2019 Storetec Amateur Championship was played at Ganton Golf Club (1st round) and Brough Golf Club (2nd round), and featured some of the Union's best golfers.
The first round was played on Sunday 30th June at Ganton where conditions were beyond difficult, with wind gusting to more than 30mph throughout the day. The field of 71 players found the course very challenging to say the least, with many scoring over 90 and even 100.
Leading scores in the clubhouse after the first round were Steve Lynch (74), Tom Duck (77), Nick Raybould (78) and Jamie Gregory (79), fantastic scoring for the conditions.
Going into round two at Brough a week later and the weather was much more benign, which meant that plenty of players had an opportunity to catch the leader.
In the end Steve shot a very solid score of 72 (total 146) to fend off the nearest challengers Alan Wright (149) and Nick Raybould (149) to take the title, a formidable two rounds of golf well deserving of the championship. Congratulations Steve!