Results from the 2016 Junior Club Team Championship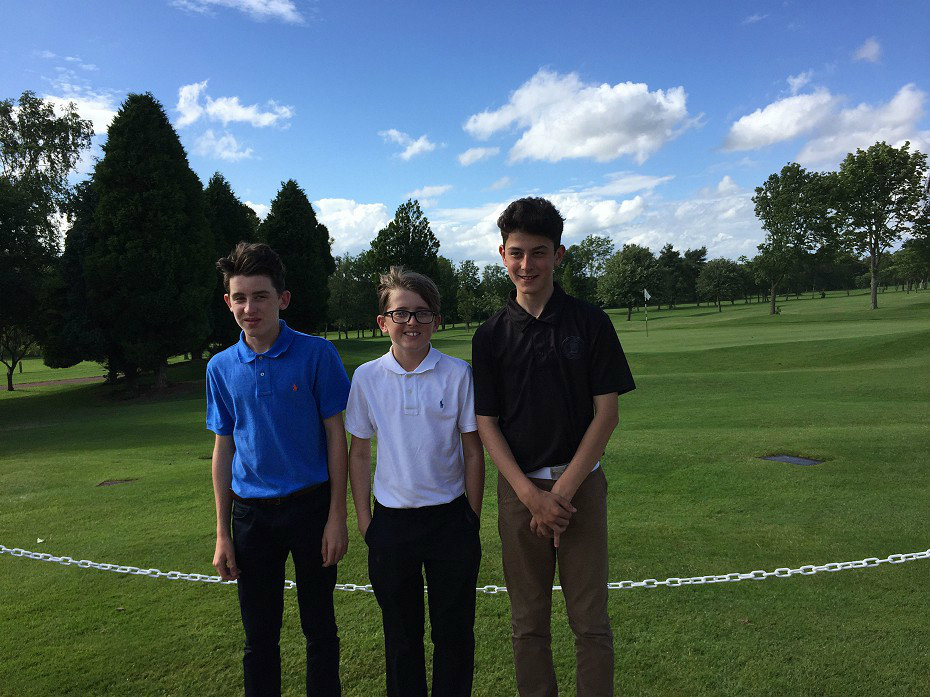 Following their success at Driffield in the Junior Team Championship the Hornsea Junior team of Captain Albert Anderson, Harry Anderson and Will Marshall represented the East Riding Union at Middlebrough in the Yorkshire Inter-District Union Junior Club Team Championship. Played over 18 holes it was a full handicap stableford competition with two out of the three boys scores to count for the team. Albert led the way and, after a decent front nine, fell away on the back nine to post a respectable 28 points.
Next in was Harry who played the best of the lads on the day to score 37 points in his usual consistent and unflappable style. Will was third in and, despite driving fantastically well, could not find the green or putts and had to settle for 26 points. In the end Albert and Harry's scores were the ones to count towards the team score and this combined score of 65 put the East Riding in joint 4th place. For their first experience of such an event this was a great result and the lads will have learned a lot about what it takes to take their golf to the next level.
Thanks are extended to the support team of Paul Gibson the Hornsea teaching Professional and parents Beth Marshall and Richard Anderson. We were all proud of the way they played and how particularly they conducted themselves on the day, they were a credit to the East Riding Union and Hornsea Golf Club.