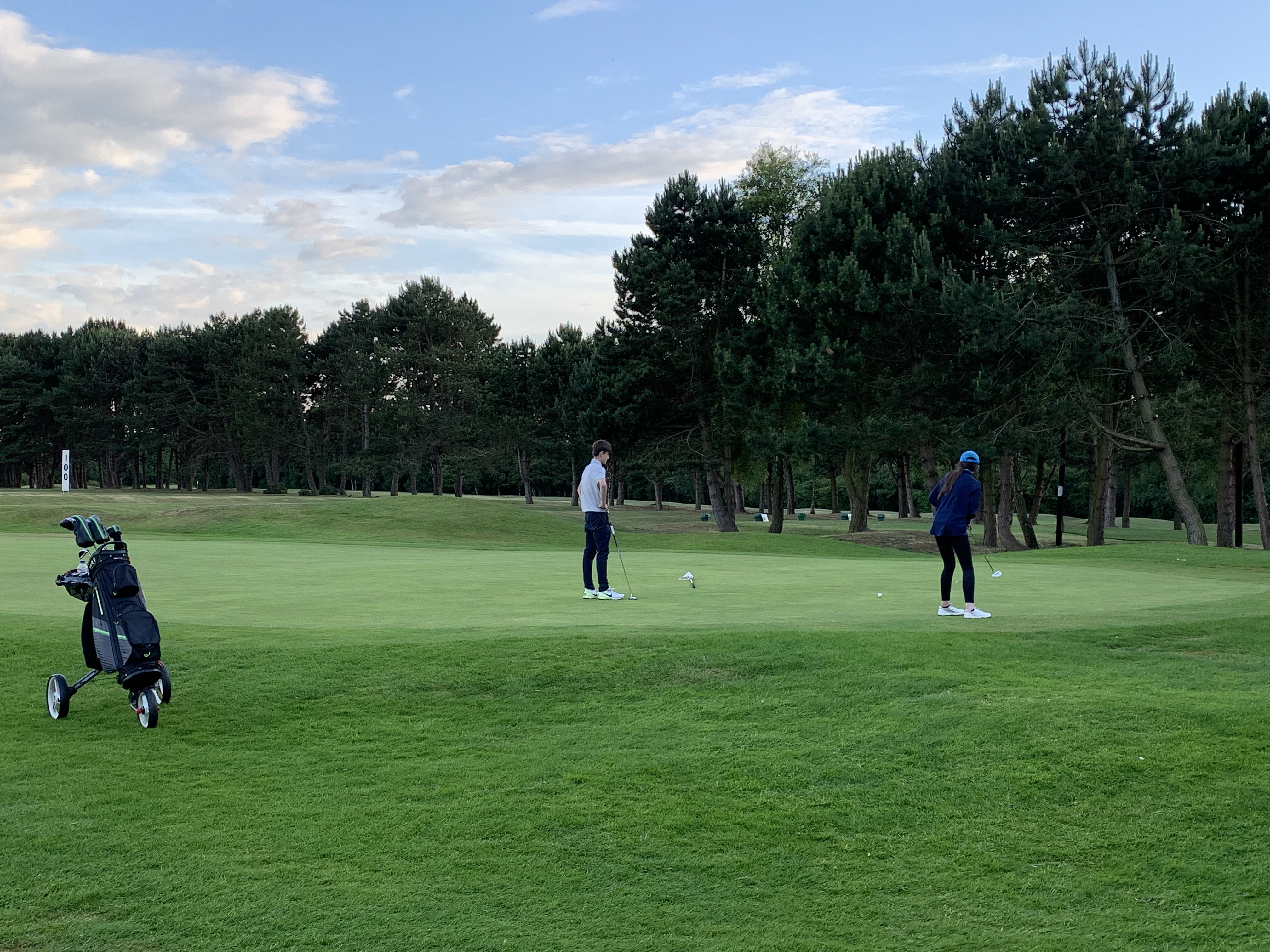 An extraordinary par four at the last secured a half for Hornsea's Lilly Anderson against Hull's George Pepper in the ERUGC Junior League's top two clash. Her calm 15 footer snatched a debut win from George's grasp after he had chipped stone dead for his four at Hornsea's 18th. Lilly's putt meant that Hornsea leapfrogged Hull in the standings to all but guarantee their place in the Junior League final at Ganton in September.
In the top match, Seth Topham's sharp short game did for Hull's Harry Mukerjea at the 17th, but drama was to follow in the middle match. An incredible eagle two at the tough 15th meant that Redford Osborne suddenly moved to 3up against Tom Iversen who shook hands at the next following a lost ball.
So, on a beautiful evening on the immaculate Rolston Road layout, Redford and the 'Sundance Kids' shot to the top of the table!
With Hull losing heavily, there was an opportunity for Cottingham and Burstwick to make up ground with fixtures rapidly running out. They met at Cottingham Parks where the home team ran out 4-2 winners to break out of the mid-table logjam.
Convincing wins for Ewan Mackenzie over Tom Ward and Spencer Richmond over Ethan Matthews sandwiched a Cooper Beck defeat against the gutsy Alex Hewitson.
So Hornsea now very much in control of the group stages, with the remaining two spots at Ganton still very much in the balance.